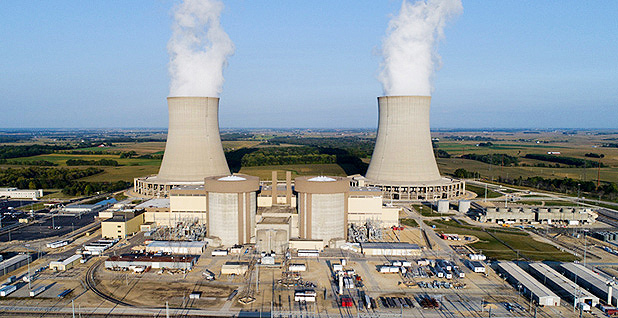 Illinois governor J. B. Pritzker's proposal to subsidize the state's Byron and Dresden nuclear plants, introduced in legislative form last week, falls short, Exelon Corporation President and Chief Executive Officer Chris Crane said on May 5 during the company's first-quarter earnings call.
"From what we've heard, it's open to negotiation, but just going from the street analyst opinion and what we've seen, its starting point is not adequate to keep the plants' continued operations going," Crane stated.
In its current form, the Pritzker plan provides compensation to Exelon at $1.00/MWh ($19 million per year) for Byron and $3.50/MWh ($52 million per year) for Dresden from 2021 through 2025.
Referencing New Jersey's Board of Public Utilities' recent vote to extend the $10-per-MWh zero-emission certificate program for the Hope Creek and Salem plants, Crane said that the board had emphasized that maintaining the existing nuclear plants was critical to achieving the state's emission goals and significantly less costly than replacing nuclear with other zero-carbon generation.
"This is true in Illinois," Crane said. "Keeping the nuclear plants running is a better option for the customers than trying to replace them with all renewables and storage. At 12 times the cost, higher cost than preserving the nuclear plants, it would cost the Illinois consumers over $80 billion more to achieve the same emissions."