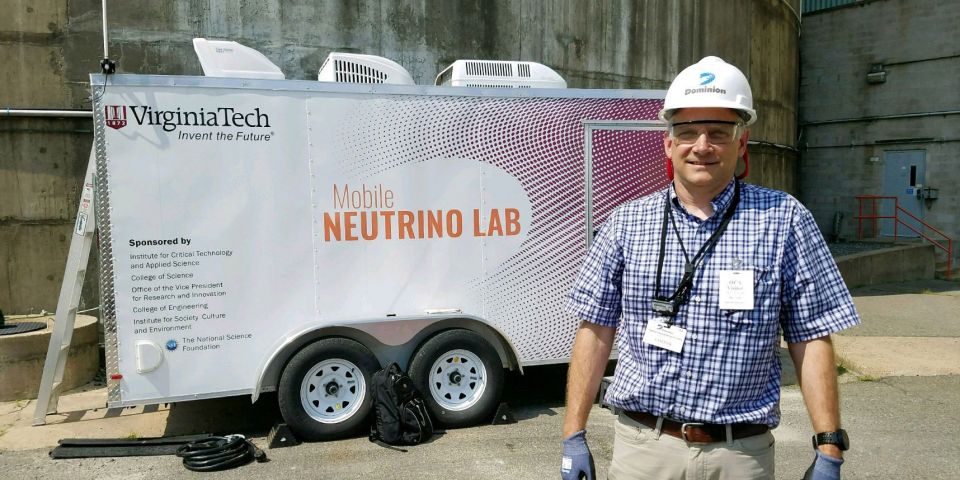 The webinar, which will be hosted by Virginia Tech, will feature Jonathan Link, a Virginia Tech professor of physics and affiliate faculty member in the university's nuclear engineering program.
A neutrinos article: Link, Patrick Huber, and Alireza Haghighat were coauthors of an article titled "The Curious History of Neutrinos and Nuclear Reactors," which appeared in the December 2020 issue of the American Nuclear Society's Nuclear News magazine.
The authors: Huber is a Virginia Tech professor of physics, director of its Center for Neutrino Physics, and an affiliated professor in the university's nuclear engineering department. Haghighat is a professor and the director of Virginia Tech's nuclear engineering program.
About neutrinos: Nuclear reactors have played an important role in the study of the fundamental particle known as the neutrino dating back to its discovery at Savannah River's P reactor in 1956. Now, neutrino science is being considered for developing technologies that can help enable the growth of nuclear power as instrumentation for advanced reactors and nuclear security.
Neutrinos are produced in the beta decay of the neutron-rich fission fragments. They stream freely through the reactor shielding materials, carrying information about the reactions in the core, and they can be detected well outside the secondary containment.
The webinar: Recent advances in reactor neutrino detector technology are making it practical to consider applications. The webinar presentation will explore the history of neutrinos at nuclear reactors, discuss some advances in detector technology, and review potential applications of neutrino detection to nuclear instrumentation.