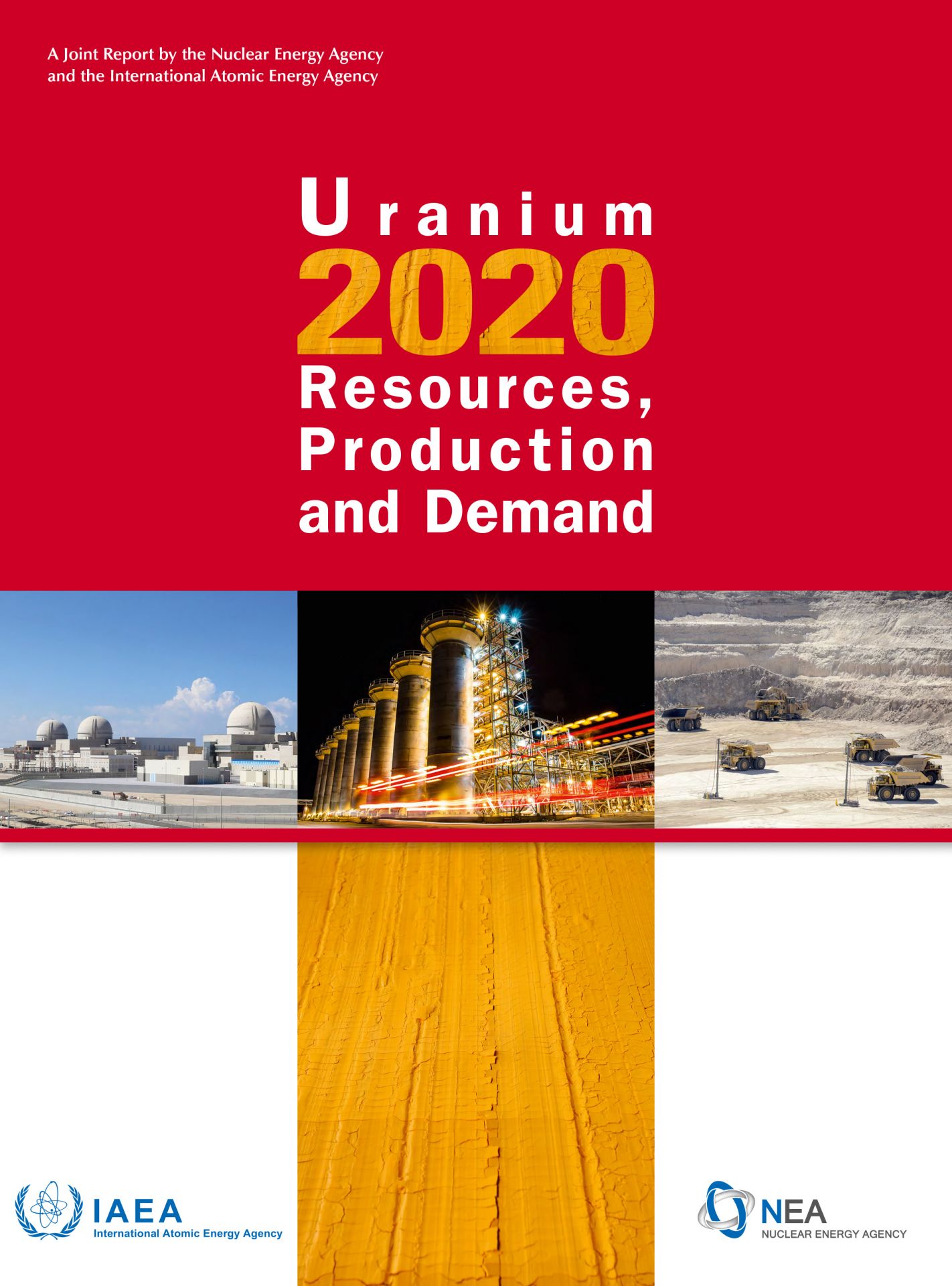 Adequate uranium resources exist to support the long-term, sustainable use of nuclear energy for low-carbon electricity generation, as well as for other applications, including hydrogen production. That assessment is contained in the latest (28th) edition of Uranium—Resources, Production and Demand, a global, biennial reference prepared jointly by the OECD Nuclear Energy Agency and the International Atomic Energy Agency.
The publication adds, however, that the impact of the COVID-19 pandemic and recent reductions in uranium production and exploration could affect available supplies, suggesting that timely investment in innovative mining and processing techniques would help assure that uranium resources are brought to market when needed.
The publication, issued in December, presents the most recent review of uranium market fundamentals, based in large part on official government information, and offers a statistical profile of the global uranium industry.
At 484 pages, it includes data on uranium resources, exploration, production, and stocks, along with 45 country reports with detailed information on mine development plans, status of environmental and social aspects of uranium mining, and national regulations and policies.