What is an ideal energy source for electricity production? Students in my class say the ideal source must be plentiful, sustainable, inexpensive, reliable, safe, and produced right here in the United States thereby providing jobs.
While no single source is perfect, nuclear power checks many of the boxes above.
Nuclear energy is the largest source of carbon-free electricity in this country, generating almost 20 percent of the overall electricity production in the United States and more than 38 percent of the electricity in Pennsylvania. Moreover, nuclear energy is dependable.
The nearly 100 nuclear power reactors throughout the United States, including nine in Pennsylvania, provide reliable baseload power that stabilizes the grid and keeps our homes, schools and businesses running when other sources may falter.
Nuclear power plants produce electricity in times of need, such as during severe winter weather when deliveries of coal or gas may be disrupted.
Additionally, nuclear power is also one of the rare industries that generates high-paying jobs, from engineers to technicians, as well as blue-collar jobs for plant workers - all of which are right here in Pennsylvania.
Despite these benefits, the nuclear power industry is facing strong headwinds due to the combination of cheap natural gas, renewable energy mandates and inexplicable policy decisions through which the federal government has failed to credit existing nuclear power plants for their environmental benefits.
While cheap natural gas may sound like a positive trend that puts more money in consumers' wallets, we must remember that not only do the resulting carbon emissions still contribute to climate change, but also that the market can fluctuate - resulting in unpredictable price hikes.
Further, due to renewable energy mandates, nuclear power plants must decrease the energy produced to use subsidized renewable energy. Operating in this forced intermittent mode makes nuclear facilities less competitive.
Most importantly, the federal government provides no economic rewards for keeping efficient, well-run plants in operation. Because of climate change concerns, the Obama administration established the Clean Power Plan, creating a national standard to limit carbon including incentives such as tax credits, to expand electricity production from low-carbon fuels.
Here is the catch: Although new nuclear facilities are given the proper credit, the same benefits are inexplicably not extended to existing nuclear power plants.
This makes no sense.
If existing nuclear plants are shuttered, their output will be replaced, in most cases by natural gas, increasing greenhouse gas emissions. Once a nuclear plant is decommissioned, it cannot be reopened, and with each closure of an operating nuclear power plant, the vast nuclear support infrastructure is placed in jeopardy.
If the nuclear industry disappears in the U.S., it will be very difficult to rebuild, and we may relinquish our place as a leader in nuclear technology to countries like China and Russia.
As state legislators consider energy policy decisions, they must take the long view - carefully considering the environmental and economic impacts.
States like New York and Illinois have done just that, creating energy policies that provide nuclear energy with the environmental credit it deserves.
As we consider our energy future, we urge our leaders to preserve nuclear energy for Pennsylvania and recognize the value of nuclear power before it's too late.
---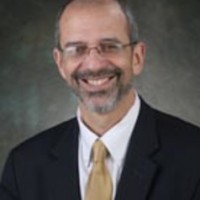 Prof. Arthur Motta is chair of the Nuclear Engineering Program in the Department of Mechanical and Nuclear Engineering, Penn State University. He is also an ANS Fellow.