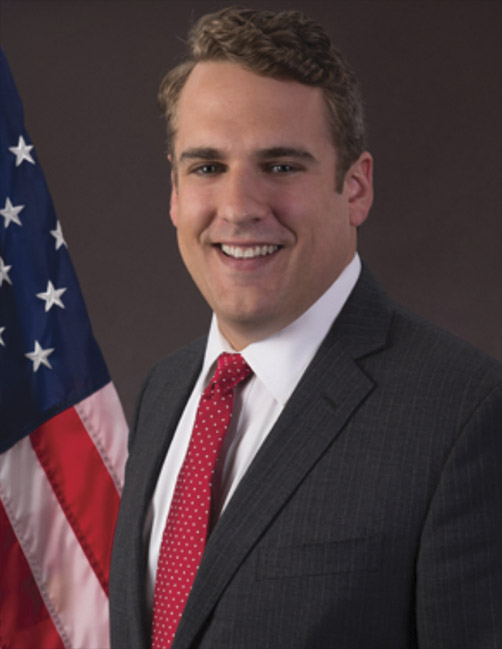 The Senate on March 12 confirmed Republican James Danly to a seat on the Federal Energy Regulatory Commission by a vote of 52 to 40. All GOP senators voted to confirm, as well as three Democrats often described as "centrist": West Virginia's Joe Manchin, the Senate Energy and Natural Resources (ENR) Committee's ranking member; Arizona's Kyrsten Sinema; and Alabama's Doug Jones.
Previously FERC's general counsel, Danly was initially nominated by Pres-ident Trump for a commission seat in September of last year, and in November, he was approved by a 12-to-8 ENR vote, which included a "yea" from Manchin (NN, Dec. 2019, p. 13). The nomination, however, was returned to the White House on January 3 due to the failure of the full Senate to hold a vote during its 2019 session. Trump renominated Danly on February 13, and on March 3, ENR endorsed him again, by an identical margin.
Danly was chosen to serve the remainder of the late Chairman Kevin McIntyre's term, which expires on June 30, 2023 (NN, Feb. 2019, p. 22). With the Danly confirmation, Republicans now hold a 3-to-1 majority on the commission. That majority, however, will narrow following the departure of Bernard McNamee, a Trump pick who announced in January that he would not be seeking reappointment after his term expires on June 30 (NN, Feb. 2020, p. 48).
Despite his approvals of Danly, Manchin made clear his frustration with FERC's current political imbalance in comments delivered after his March 3 ENR vote. "I am disappointed we are advancing the nomination for the Republican seat on the Federal Energy Regulatory Commission without pairing Mr. Danly's nomination with a nomination to fill the Democratic seat that has been vacant since last August [with the departure of Cheryl LaFleur]," Manchin said. "I think we can all agree that the commission functions best when it is fully staffed with all five commissioners. Commissioner McNamee has said he will not seek another term when his current term expires at the end of June. Unless we fill the vacant Democratic seat, we will again be faced with a bare quorum of three commissioners even after Mr. Danly is confirmed, once Mr. McNamee's term expires. Moreover, filling the Republican seat while leaving the Democratic seat vacant is not in keeping with the long-standing practice of this committee or the need to keep the commission bipartisan. That said, I will vote for Mr. Danly on the strength of his qualifications. I implore my colleagues on the other side of the aisle to do the same when we receive the qualified nominee for the open Democratic seat."