Areva and Chinese partner pull out of bidding for Horizon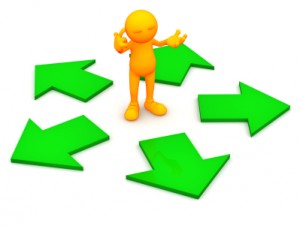 When two German utilities, RWE and E.on, dropped their plans to develop the Horizon project-6 Gwe of nuclear power at two new sites in the United Kingdom -disappointment in their departure was tempered by the appearance of three bid teams seeking to acquire the joint venture. Yet, when the bids were opened, a widely anticipated joint proposal from Areva and the China Guangdong Nuclear Power Group (CGNPG) was not among them.
Areva's decision to drop out just three months after making a media splash with its announcement to proceed with a bid left nuclear industry analysts scratching their heads over the about-face. Neither Areva nor CGNPG gave any reasons for it.
The joint French-Chinese effort was widely expected to offer Areva's 1600-MW EPR design similar to the units now under construction in Finland, France, and China. Chinese financial backing from a state sovereign wealth fund would have provided the upfront money needed to acquire the Horizon project.
The withdrawal by Areva leaves two other bid teams in place. One is a consortium led by Japan's Hitachi and the other is a group headed by Westinghouse, which also had reportedly been in talks with China's State Nuclear Power Technology Group. Westinghouse, which is owned by Japan's Toshiba Corp., came forward with a bid without Chinese backing, however.
This month Toshiba bought back a 20-percent stake in Westinghouse from The Shaw Group, which is slated to merge with Chicago Bridge & Iron. Industry observers feel that Toshiba will eventually offer that stake to new investors to free up the capital.
The current situation favors Westinghouse, which has completed most of the steps required to obtain the necessary safety certification from the government to build its AP1000 design in the UK.
Areva has also pursued safety certification of its EPR design in the UK, but reportedly has a list of issues to be resolved with the regulatory agency that has responsibility for nuclear reactor safety. In December 2011, the UK's Office of Nuclear Regulation issued an "interim approval" of both the EPR and the AP1000. Neither Westinghouse nor Areva wants to move forward to complete the costly regulatory process without a firm order in hand from a UK customer.
That said, Areva is still further along by several years than Hitachi, which hasn't even started the process. It is expected, as part of its bid for the Horizon project, to offer the new 1500-MW ESBWR design. Hitachi is teamed with Canada's SNC-Lavalin, which now owns the reactor division of Atomic Energy of Canada Limited. Another option might be a CANDU design. Like the ESBWR, however, it would be starting from scratch to obtain a safety certification in the UK.
China's entry into the UK nuclear market wasn't exactly greeted with open arms. Compounding security fears about the UK becoming dependent on Chinese financing were reports that Russia's Rosatom might try to enter the UK nuclear market as well. While neither country has a place at the table at this time, public and government perceptions of their respective roles would result in stepped up scrutiny on two entities that have a long history of resisting that kind of transparency.
EDF has also reportedly been in talks with Chinese state-owned firms with an eye toward getting them to take a 20-percent stake in two other nuclear power stations. These deals would likely involve Areva EPR reactor designs and financing from Chinese and UK sources.
The question of the extent of Chinese financial interest in the UK nuclear new build may turn on recent news that China will restart its domestic nuclear new build by the end of 2012. China at one time was said to be committed to build upwards of 80 GWe of new nuclear electrical generation capacity, but now it may build far less. Demand for coal-fired electrical power has fallen due to a cooling off of China's economy. Also, China's top leaders may be rethinking how many of the older CPR-1000 units to build relative to the safety features of the Westinghouse AP1000.
China has a long-term goal of becoming an exporter of nuclear technology, based on a 1400-MW version of the Westinghouse AP1000. That design won't be ready for another few years, but cash infusions in Western projects would display China's growing desire to be a player in the global nuclear market. How much money China would put up remains to be seen, especially if balanced against domestic energy needs.
Czech CEZ rejects Areva for Temelin
While Areva was pulling out of bidding on the Horizon project in the UK,  it suffered an unexpected setback in its effort to win the bid to build two new reactors at Temlin. The deal is expected to be worth about $10 billion.
CEZ, the Czech state-owned electric utility that operates Temelin, said on October 5 that it was disqualifying Areva from the bid process. The utility said that it took the action based on the failure of Areva's bid to meet "legislative and commercial" requirements.
CEZ did not provide details of what was deficient in the Areva bid, only that there were "fundamental shortcomings" in it.
Areva said that it would appeal the decision, stating that it firmly believes that it has met all the conditions of the tender.
The action by CEZ, if upheld, would leave two other bidders for Temelin. They are Russia's Rosatom and Toshiba's Westinghouse.
---------
Dan Yurman is a frequent contributor to ANS Nuclear Cafe.