Home / ANS Store / Proceedings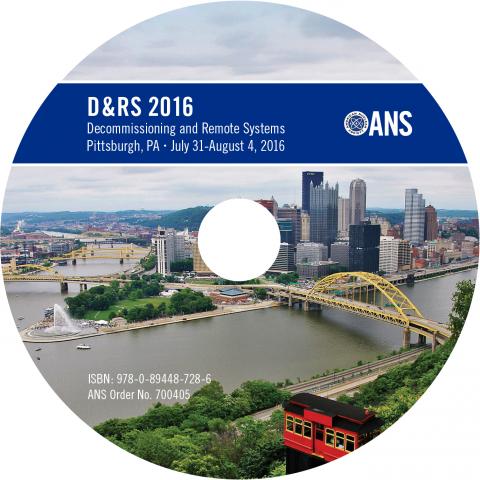 Decommissioning and Remote Systems (D&RS 2016)
Pittsburgh, PA, July 31-August 4, 2016
The Decommissioning and Environmental Sciences Division (DESD), along with the Robotics and Remote Systems Division (RRSD), hosted the Decommissioning and Remote Systems (D&RS) Joint Topical Meeting (D&RS 2016). This year there were 75 presentations at the meeting in Pittsburgh.
The D&RS 2016 proceedings includes sessions on commercial, governmental, and international project updates as well as project management, regulatory, and technology developments in the areas of decommissioning, nuclear material handling waste management, site closure, and legacy management.
The D&RS 2016 book is available as print on demand and may take up to two weeks for the order to be fulfilled.