ANS Store Holiday Sale
Save Up to 35%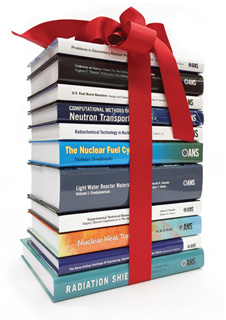 Take a break from buying gifts for others and reward yourself with significant savings on nuclear science and technology publications.
Save 25% on all books, standards, maps, and proceedings during the ANS Store Holiday Sale. ANS members save an additional 10% (35% total savings)!
Receive your savings by visiting the ANS Store and entering the discount code:
holiday2017
Hurry – sale ends January 8, 2018.
Bookstores are not eligible to use the discount.