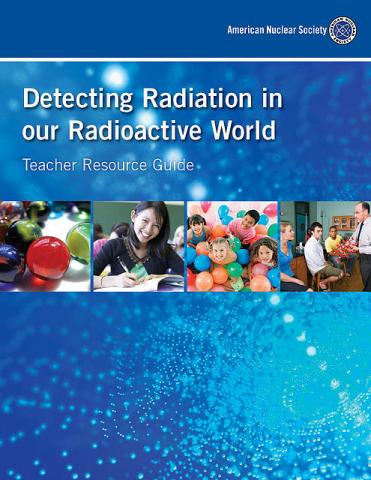 Teacher Resource Guide: Detecting Radiation In Our Radioactive World (2014)
The teacher resource guide, Detecting Radiation in Our Radioactive World was inspired by our national teacher workshop by the same name. The guide includes units on: Modeling Atoms, Making Atoms Visible, Personal Dose, Irradiation and Benefits, Half-Life, Measuring and Units (using a Geiger counter), Fission, Decay Chains, Radiation Types, Waste, and Energy Production. Sponsored by the ANS Center for Nuclear Science and Technology Information.

Full color, 168-page booklet. 8 1/2" x 11".