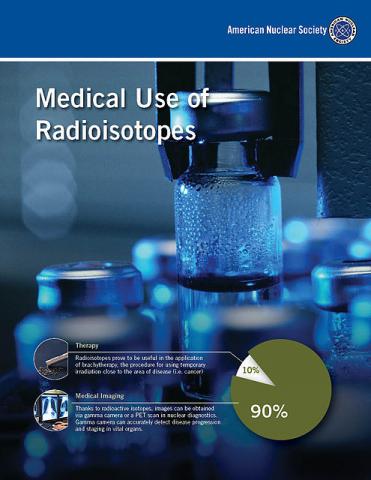 Medical Use of Radioisotopes
This brochure describes the amazing applications of radiation and radioisotopes. From sterilization of medical products, new drug testing, medical imaging, and therapy the medical applications of nuclear science and technology improves our health and quality of life. It also addresses the current Molybdenum-99 shortage and the importance of this radiochemical.
Full color, 8-page brochure. 8 1/2" x 11".