Home / ANS Store / Proceedings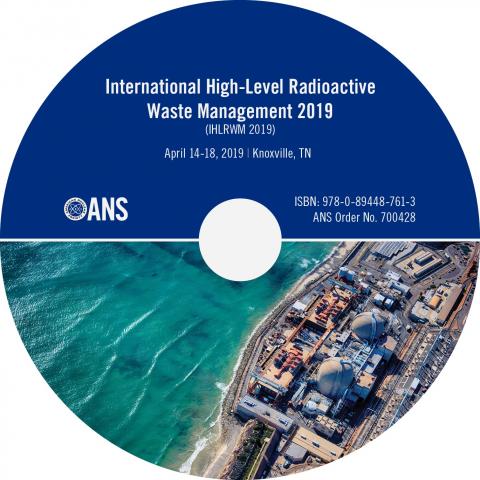 International High-Level Radioactive Waste Management 2019 (IHLRWM 2019)
Knoxville, TN, April 14-18, 2019
The 17th International High-Level Radioactive Waste Management Conference (IHLRWM 2019) contains over 75 full papers. The meeting provided a forum where experts from around the world could converge to share information and advancements in technology and engage the public and policymakers on issues of importance related to the back end of the nuclear fuel cycle.
Topics of interest include: issues associated with direct disposal of storage canisters; post closure assessment; definition, preparation, documentation of a safety case; cask integrity analysis and testing; engineered barrier performance; dry and wet storage; high burn-up and mixed oxide spent nuclear fuel; and biosphere characteristics and processes.
The IHLRWM 2019 book is available as print on demand and may take up to two weeks for the order to be fulfilled.