Home / ANS Store / Proceedings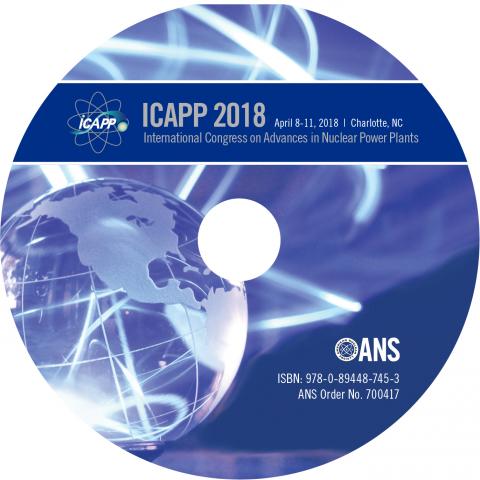 2018 International Congress on Advances in Nuclear Power Plants (ICAPP 2018)
Charlotte, NC, April 8-11, 2018
The 2018 International Congress on Advances in Nuclear Power Plants (ICAPP 2018) illustrates the recent advances in design, thermal hydraulics, reactor physics, materials, operation and maintenance, safety, licensing and construction of nuclear power plants.
Approximately 150 peer-reviewed, full-length papers and two plenary sessions were featured at ICAPP 2018. Plenary sessions and some technical sessions discussed economic challenges related to the construction of new plants. Relevant technologies and advances in construction and operation of plants to help reduce this cost will be discussed. A variety of technical sessions were dedicated to the development of new technologies and to long-term sustainability challenges emphasized through many alternative designs, including innovative advanced reactor concepts, fuel cycle and waste management strategies, and dedicated nonelectrical systems.
The ICAPP 2018 book is available as print on demand and may take up to two weeks for the order to be fulfilled.