Home / ANS Store / Proceedings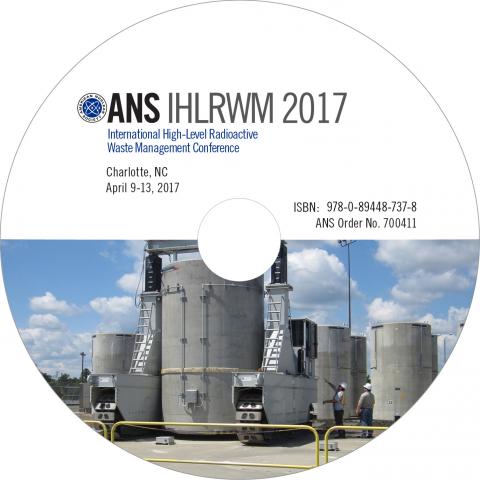 16th International High-Level Radioactive Waste Management Conference (IHLRWM 2017)
Charlotte, NC, April 9-13, 2017
The 16th International High-Level Radioactive Waste Management Conference (IHLRWM 2017) contains over 130 full papers that offer the most up-to-date information on the state of spent fuel and high-level radioactive waste (HLW) management worldwide.
Topics of interest include: international, national, and sub-national regulations, requirements and guidance; near-field environmental monitoring; engineered barriers; cask integrity analysis and testing; pre-closure safety asssessment; transportation (rail, road, and marine); sensitivity analysis; and storage facility licensing.
The IHLRWM 2017 book is available as print on demand and may take up to two weeks for the order to be fulfilled.