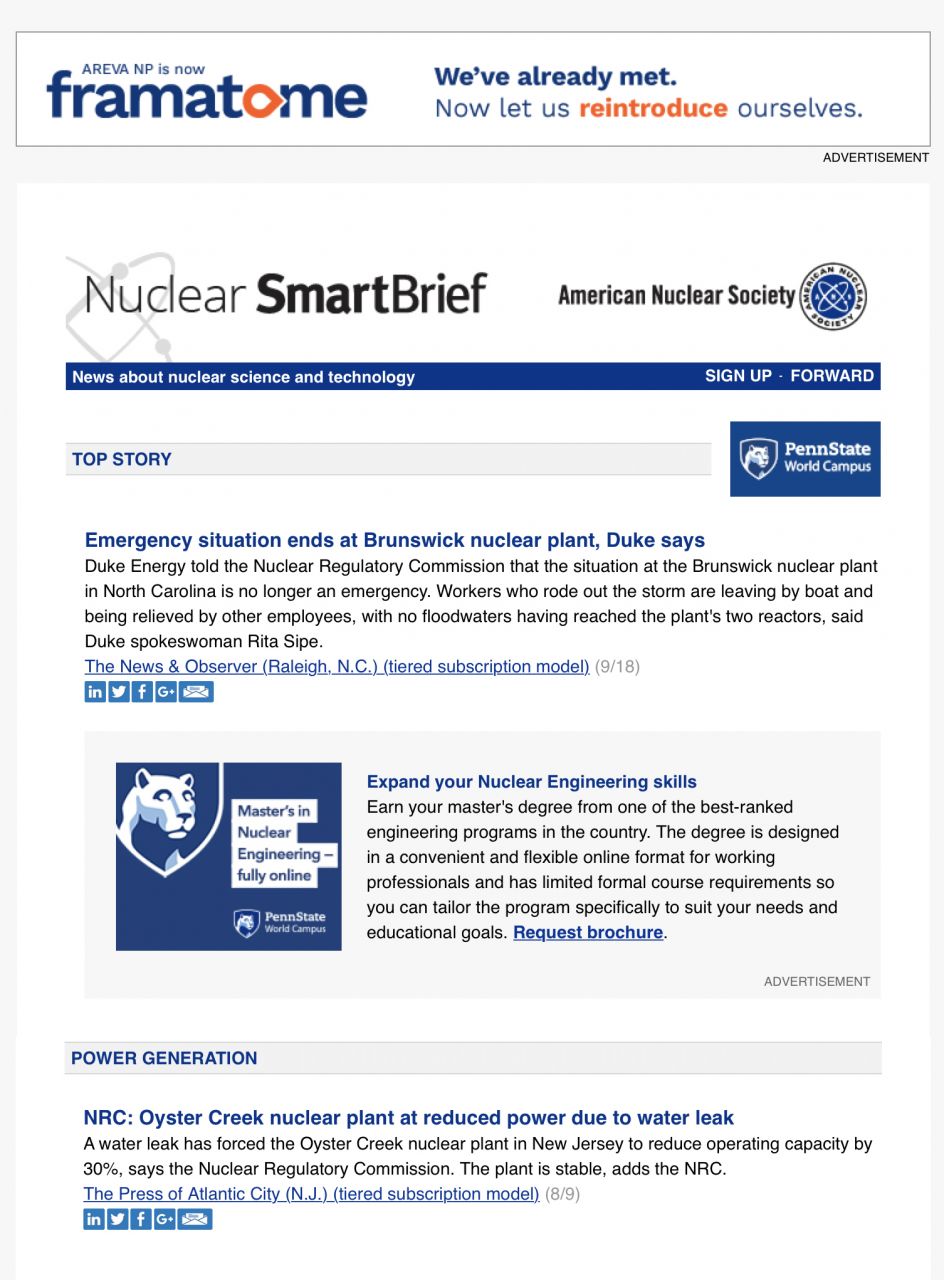 Sign Up for Nuclear SmartBrief
Nuclear SmartBrief is a complimentary daily email news brief that provides you a quick, two-minute read that will help keep you up to date on the latest nuclear industry news.
Sign up today to start receiving a daily snapshot of nuclear science and technology news with summaries and links to articles from The Wall Street Journal, Global Security Newswire, Forbes, and other leading sources.
View today's edition of Nuclear SmartBrief.
Now you can keep current with your industry without having to sift through the news every day.
---
Advertising
Daily opportunities include a leaderboard banner ad or a rectangle-text ad unit. Additional Nuclear SmartBrief advertising offerings include: embedded video promotion, eblasts, conference alignment, social targeting, and more. Special ad rates and specifications apply.
Interested in advertising? Contact the ANS Advertising Department via email or 800-682-6397.