ANS Nuclear Historic Landmark Award Given to MURR
ANS honored the University of Missouri Research Reactor Center (MURR) with the ANS Nuclear Historic Landmark Award on March 2, 2017.
The MURR Center began operation in 1966 and is used today for training, research, and demonstration purposes in undergraduate and graduate level programs. It is a pressurized, reflected, light-water moderated, open pool-type research reactor used to conduct experiments, irradiate materials, and produce isotopes for use in various fields of medicine.
"ANS is proud to recognize the MURR Center as a nuclear historic landmark for being one of 27 operating research and training facilities in the U.S," said ANS President Dr. Andy Klein. "The significant contributions the MURR Center has made in producing radio pharmaceuticals and radioisotopes have benefited many people in the diagnostics and treatment of various forms of cancer," he added.
Almost foreshadowing the accomplishments of MURR, Dr. Glenn Seaborg said at the reactor's May 1966 dedication, "the rewards of the months and years ahead as students and professors, scientists and engineers, bring their interests and talents to this nuclear research facility, and in working with it, add to their own knowledge and skills and to those which will advance science and man in this nuclear age."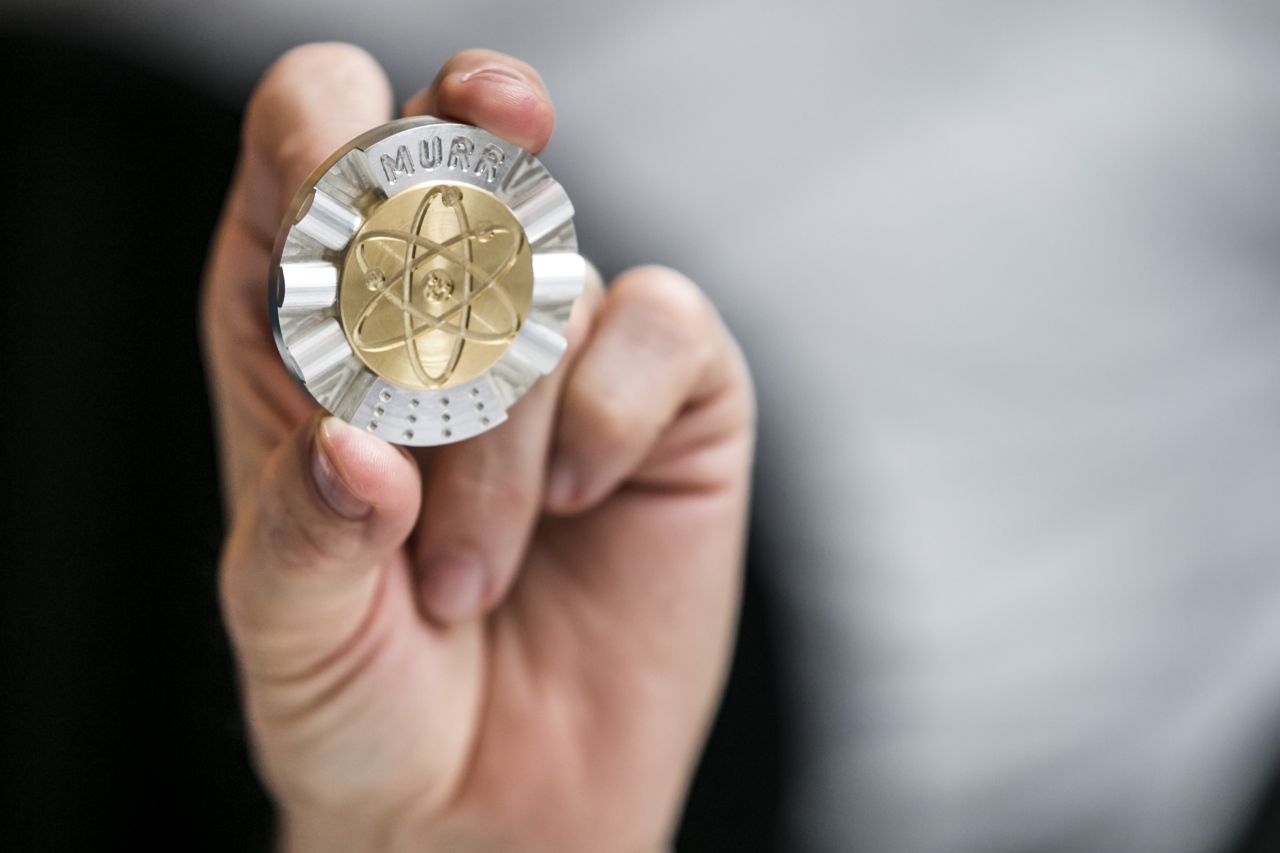 In accepting the award, Ralph Butler, MURR's Executive Director, stated "MURR is a phenomenal facility, and the credit goes to the many individuals at MURR, past and present, whose contributions have created our long and rich history of discovery and service."
Last fall the MURR celebrated fifty years of operation and received their new 20 year operating license on January 4, 2017. The new operating license will allow for the continuation of studies in nuclear-related fields such as archaeometry, epidemiology, health physics, human and animal nutrition, nuclear medicine, radiation effects, radioisotope studies, radiotherapy, and nuclear engineering.
Media Contact:
Tracy Marc
, Communications & Outreach
|
Office: 708-579-8224
|
Cell: 630-710-8216