Steve Nesbit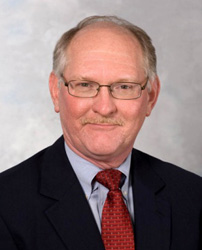 Steve Nesbit is director, nuclear policy and support, for Duke Energy. He is responsible for developing company policy positions related to nuclear power and interacting with industry and government groups on used fuel management and related issues.
Nesbit joined Duke Power's nuclear generation department in 1982. Since then, he has held various roles in nuclear safety analysis and fuel management. Between 1996 and 2005, Nesbit led Duke Energy's efforts related to the use of mixed-oxide (MOX) fuel in its nuclear power reactors as a part of the Department of Energy project to dispose of surplus plutonium from nuclear weapons.
Nesbit received Bachelor of Science and Master of Engineering degrees in nuclear engineering from the University of Virginia. He is a registered professional engineer in North Carolina and South Carolina.