Donald R. Hoffman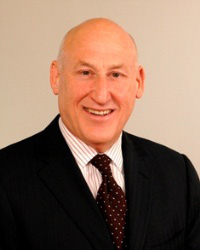 Mr. Donald R. Hoffman is the President of the American Nuclear Society and is also the Founder, President, and CEO of EXCEL Services Corporation located in Rockville, Maryland. His company provides regulatory and engineering resolution services throughout the nuclear industry.
Hoffman has been a Lifetime Member of the American Nuclear Society (ANS) since 1981 with EXCEL maintaining its Organization Membership since 1986. He has held a number of leadership positions and currently serves as President of ANS.
Previously, he served as Section Manager of Licensing and Technical Specifications at the National Regulatory Commission, and as Senior Reactor Operator and Engineering Watch Officer in the Submarine fleet of the U.S. Navy. Hoffman holds a BS in Nuclear Science and Engineering.