Craig Piercy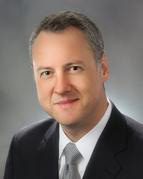 Craig heads the Washington D.C. office of Bose Public Affairs Group as managing director of federal relations. He brings nearly 20 years of experience as a congressional Chief of Staff, House Appropriations Committee staff member, and government relations professional to the task.
Prior to establishing his government relations practice, Craig served as assistant vice president of federal affairs at Wayne State University. Craig served as chief of staff to Congressman Joe Knollenberg (R-MI), where he coordinated the day-to-day operations of the D.C. and district congressional offices and acted as the principal staff liaison to the House Appropriations and Education and Workforce committees.
Prior to his service in the U.S. House, Craig worked as a research analyst for the National Republican Senatorial Committee, where he developed issue-based research for GOP incumbent Senators and challengers during the 1990 and 1992 election cycles.