The American Nuclear Society Scholarship Program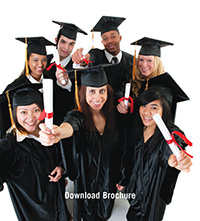 The American Nuclear Society believes in rewarding its members for their academic, services and leadership excellence. To do so, scholarships are granted to qualified student members of ANS Student Sections who have demonstrated a high commitment to the standards set by the Society's constituents.
All scholarships are funded by contributions from the ANS Board, ANS professional divisions and member donations through renewals. The total number and amount of scholarships are based upon the funds available each year, which varies each year.
Scholarships are granted to high school, undergraduate and graduate students alike, and will be awarded at the beginning of each school year. Evaluation is based upon numerous factors, including: academic preparation (GPA and test scores), awards, honors, leadership within the ANS, references, and career goals and objectives
If you have any questions or concerns, please contact the ANS Scholarship Coordinator.
Key Dates:
Applications open: November 15
Deadline for ANS General Application and all Named scholarships: February 1
Deadline for Incoming Freshman Scholarship and Two-Year College Scholarship applications: April 1
Notifications sent: April 15 – May 15
Awards dispersed to Department Head: After August 20
Awards:
$1,000 scholarships (expected for incoming freshmen)
$2,000 - $2,500 scholarships (expected for undergraduate and two-year programs)
$3,000 - $4,000 scholarships (expected for graduate programs)
Categories:
General (all fields of nuclear science and technology)
Environmental science
Human factors, instrumentation and controls
Local Section (specific to a geographic area)
Materials science and technology
Nuclear power
Nuclear criticality safety.
Public education
Radioanalytical chemistry/Analytical chemistry
Reactor Physics
Eligibility:
Undergraduate and graduate scholarships are open to ANS student members enrolled in a course of study relating to a degree in nuclear science or nuclear engineering.
All applications must be sponsored by a faculty advisor of an ANS Student Section or an individual ANS member.
U.S. and non-U.S. residents may apply if they are enrolled in and attending an accredited institution in the United States with an established ANS Student Section or Alpha Nu Sigma chapter.
Incoming freshmen awards are open to graduating high-school seniors who have enrolled, full-time, in college courses and are pursuing a degree in nuclear engineering or have the intent to pursue a degree in nuclear engineering.
Last modified July 13, 2017, 11:41am CDT