Alpha Nu Sigma National Honor Society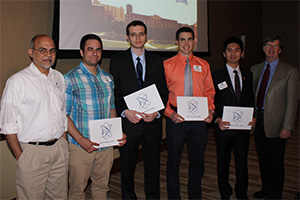 University of Illinois at Urbana-Champaign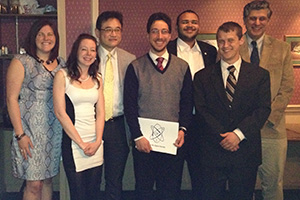 Purdue University
The Alpha Nu Sigma National Honor Society for Nuclear Science and Engineering was established in 1979 by the American Nuclear Society, as proposed by the Education, Training, and Workforce Development Division (ETWDD), to recognize high scholarship, integrity, and potential achievement among outstanding students.
Individuals seeking membership in the Society should consult the Faculty Advisor at their Local Chapter. Only those institutions having a Student Section of the American Nuclear Society are considered for the granting of a local chapter of the Alpha Nu Sigma Society.
Alpha Nu Sigma Society Officers, appointed by ETWDD's Board of Directors, administer the affairs of the Society under the Constitution. General inquiries regarding the Society may be addressed to the Secretariat at the American Nuclear Society Headquarters.
Forms
Last updated April 10, 2015, 12:44pm CDT