Program Evaluators (PEVs)
What is a PEV?
ABET PEVs are volunteers that evaluate post-secondary programs offering degrees in applied science, computing, engineering, and engineering technology. The PEVs that are nominated through American Nuclear Society (ANS) evaluate programs offering degrees in nuclear and radiological engineering, and occasionally programs in health physics. PEV's can be utility executives or regulators; professors or deans; laboratory scientists or consultants. PEV's have to be graduates of an ABET accredited program and have a genuine interest in nuclear education.
The PEV ensures that the academic program being evaluated meets all relevant ABET criteria. The evaluation is performed according to a set of ABET criteria that include requirements for the program goals and objectives, students, faculty, facilities, curriculum, continuous improvement, and also specific nuclear and radiological program requirements. As part of the evaluation process, PEVs highlight program strengths and identify those areas where ABET criteria are not being met. The entire ABET accreditation process is part of an overall continuous improvement process by which institutions improve the quality of their academic programs.
The PEV nomination to ABET is made through the ANS Accreditation Policy and Procedures Committee (APPC). The APPC is a standing committee of the ANS and deals with all ABET accreditation issues. The APPC is responsible for writing the Nuclear and Radiological Engineering Program Criteria and the Nuclear and Radiological Engineering Technology Program Criteria.
The following block diagram shows the relation between the different parties: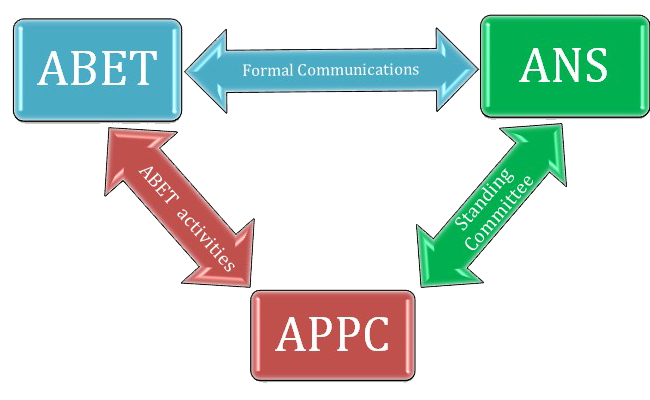 communications
Why become a PEV?
It is simply rewarding. Here is what some of our current PEVs had to say about their role: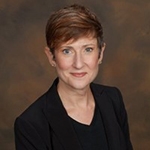 Mary Lou Dunzik-Gougar, Associate Professor of Nuclear Engineering,
Idaho State University
"Being a PEV is an opportunity for engineers/scientists, who have experience in the nuclear field and interest in nuclear engineering education, to support educational institutions in a very constructive and tangible way. Professionally, I have grown in the process of training and serving as a PEV. I have made professional connections and affiliations that otherwise would not have happened."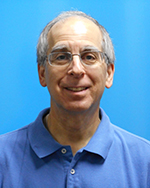 Stanley H. Levinson, Technical Consultant, AREVA Inc.
"As a graduate student, I developed an interest in undergraduate engineering; I participated on an Undergraduate Curriculum Advisor Committee. I signed up for the PEV training class as a way to "give back" to the engineering education process. After completing my first review, I realized just how important the accreditation process was to ensure an appropriate nuclear engineering exists for students, and how this would ultimate benefit future employers of these students. The benefit/reward for this commitment is doing the visit itself . interacting with faculty and students, and identifying what needs to done to improve the program (through identifying concerns, weakness (and deficiencies)). So the visit is its own reward (especially for industry PEVs)."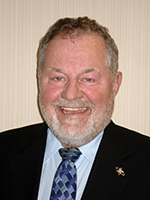 Richard P. Coe, Assistant Dean, School of Business and Technology,
Thomas Edison State College
"Being a PEV is an opportunity for professional growth and an ability to contribute to the quality ABET accreditation adds to engineering and engineering technology education. A PEV has the unique role of observing and assuring compliance to ABET standards and it has given me the foundation to provide the leadership and support necessary for successful program accreditation at my institution."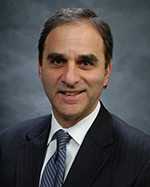 Gilbert J. Brown, Professor and Coordinator, Nuclear Engineering Program,
University of Massachusetts Lowel
"I became involved with ABET when our academic program first went for and achieved ABET/EAC accreditation. To better understand accreditation I became a PEV and subsequently an EAC Commissioner. I was fortunate to be involved with ABET as it transitioned from a strict bean counting. approach to the more holistic "Criteria 2000" outcomes based, continuous improvement approach. I feel that I have not only contributed to the ABET accreditation process but I have also learned a great deal. This has been a rewarding experience, both personally and professionally and I encourage others to consider this opportunity to support the excellent work of ABET."
ANS PEV Qualifications/Requirements
To become a PEV, you must:
Be an active ANS member
Be a graduate of an ABET accredited program
Possess the ABET PEV competencies
Have acquired at least five years of experience in the nuclear field through academia, industry, national labs, and/or government organizations
Steps to becoming a PEV
The following steps are required to become a PEV:
Complete an online application through ABET at www.abet.org. The deadline for application submission is December 31.
The application is forwarded to and reviewed by the ANS APPC. If approved, the APPC makes the nomination to ABET.
Complete a set of online training modules (time commitment: approximately 20 hours). Complete a face-to-face training (time commitment: 1½ days and travel timee. If requested, perform an observer visit (time commitment: same as the PEV in an accreditation visit below); an observer visit is recommended (in most cases, ANS will cover travel & living expenses).
PEV Time Commitment
Approximately 30-40 hours of pre-visit work. This work involves the tasks of thoroughly reviewing the Self Study Report provided by the engineering program, performing a transcript and curriculum analysis, initiating contact/correspondence with the engineering program, and starting a draft visit report.
The visit usually occurs from Sunday afternoon to Tuesday afternoon. A team meeting usually occurs on Sunday morning. The time commitment for an accreditation visit is 3 to 3½ days depending on the time needed to travel to the institution.
Useful Links
Please take advantage of this opportunity and create an effective role to ensure that nuclear education is at its highest standards and fulfills the needs of its stakeholders. If you have questions, please contact the Chair of the ANS APPC.
Last modified June 20, 2018, 10:57am CDT