ANS and ABET Accreditation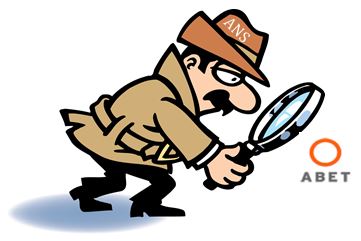 Who is ABET?
ABET is a nonprofit, non-governmental organization that accredits college or university programs in applied and natural science, computing, engineering, and engineering technology.
In the U.S., there are 22 programs in Nuclear and Radiological Engineering and six in Health Physics that are accredited by ABET.
ABET accredits 3,600 programs at over 700 colleges and universities in 29 countries.
What is accreditation?
Assurance that a program meets the quality standards of the profession; ABET accredits programs, not institutions.
Accreditation gives students a basis for choosing a program and employers a basis for choosing employees.
Graduation from an ABET-accredited engineering program is usually a requirement for an engineer to be eligible to become a Profession Engineer (PE).
How is ABET connected to ANS?
ANS is one of 35 member societies; ANS is represented on three of the four ABET Commissions, as well as the ABET Board of Delegates.
The ANS Accreditation Policy and Procedures Committee (APPC) contributes to developing accreditation general criteria (used by all engineering programs) and program criteria (specific to Nuclear and Radiological Engineering programs).
The APPC nominates and sponsors ANS members to become program evaluators (PEVs).
Interested in being a PEV? New PEVs are welcome and encouraged, and necessary for ANS's continued success to accredit Nuclear and Radiological Engineering programs! Contact APPC Chair: Youssef Shatilla through ANS member contact.
Last modified June 14, 2018, 1:48pm CDT